Year 6's Transition to secondary school
Hopefully by now you should have heard deatils from your secondary school about transition. As I'm sure your aware now, the usual school visits will not be taking place. Different schools are doing their transition differently: so please see below for more information about your school.
I will endevour to email the pupils when a new transition activity is avalible from their school via their DB account. They should then complete these activities as part of their home learning. In school we will also be doing transition activities, but these will focus more on saying goodbye to life at St. Stephens, emotions surrounding changes and generic questions the children have about secondary schools.
Any questions, I'm sure the secondary schools will be able to help- but if not, you can email me via your child's DB account; send a message to school with your child or send a message via the office and I'll see what I can do to help.
Thank you
Mrs. H Jones
The Friary
The Frairy are publishing a weekly newsletter especially for you called 'Year 6 'Transition Times'. These are avaliable via links on the websites front page here
There will also be a series of online videos to share the information you would have recieved during the Y6 Parents Evening. These will be avliable on Thursday 25th June. Parents are invited to submit questions for this in advance. They will also add a number of videos about different aspects of the school for the pupils as well.
Your contact is Lottie Hern and she is avalible at office@friaryschool.co.uk
John Taylor
Your transition activies, on the John Taylor website, are avalible here.
Updates:
19/6/20- transition booklet to read has been eamiled to pupils and avaliable on the Year 6 Community page.
15/6/20- values activities avaliable on the Year 6 Community page.
There is currently a welcome video for you to view.
Each week we will be sent a video about one of their new school values and a tasks to complete based on that. This will start week commencing 15th June.
We will either copy links here or get them to you via your child's DB account.
They also have a Twiiter page to follow: @JTHSYear_7
Your contacts are Miss C Crutchley (Head of Lower School) and Miss D Sears (Head of Year 7) and they are avliable at transition@jths.co.uk
John Taylor Free
John Taylor Free School have a website avliable here.
I suggest reading their website with your child and talking about their values and ethos.
I haven't recieved any specific details about their transition, so I will let you know when I do.
There is a contact page on their website should you have any questions.
King Edward VI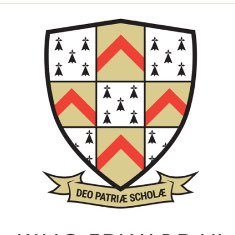 King Edward VI should have already sent you a transition pack and an activity pack. Thay are also avaliable here, along with some more information about the school and common questions children ahyve upon starting secondary.
You contact is Miss Thomas, Achievement Leader of Transition. She can be contacted on office@kingedwardvi-lichfield.staffs.sch.uk